UPA Handbook iPhone App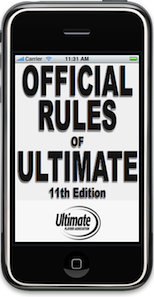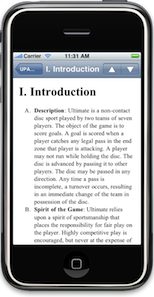 The Official Rules of Ultimate 11th Edition.
I don't know about you, but I never have my UPA handbook available to settle disputes on the field, but I always have my iPhone.
If you play Ultimate Frisbee this is for you, it explains all of the rules of the game, in a simple easy to use app. Best of all it is FREE!


Technology
iOS 4.0 SDK
SQLite
Mac OSX